Infrastructure - Buildings
Spartan Security to eliminate even the most unpredictable factor that will result in a possible dysfunction of the operations center has adopted as a standing policy the goal of EVERYTHING DOUBLE for a truly uninterrupted 24-hour operation, 365 days a year, first: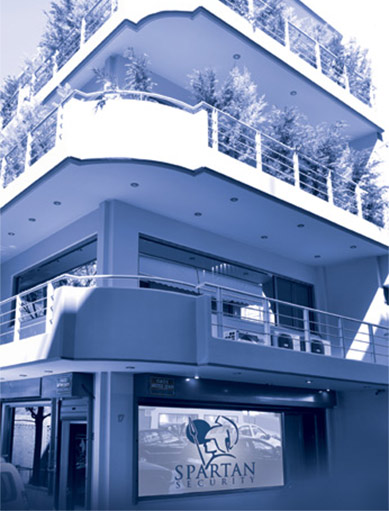 Capacity capable of 500,000 subscribers..
5 networks of 30-channel PRI technology telephone lines (a total of 150 phone lines).
2 stand-alone fiber-optic leased Internet networks connected to 2 different providers with BGP technology with automatic transition in case of failure.
256 proprietary IP addresses (CLASSC - RIPENCC) for signal reception over the Internet.
1 fiber internet line 50mbps for daily office functions.
40kWA power generator.
Uninterruptible Power Supply UPS 12 KWA.
2 automatic transition 50 Hz switches for uninterruptible power supply.
Biometric Access Control and Closed Circuit Monitoring Systems in its Building Facilities. Building Facilities
Infrastructure - Buildings

Spartan Security's facilities are designed and build from the initial stage, both in terms of engineering and architecture, in order to accomplish its goals. The building facilities are a key point for the smooth and uninterrupted operation of the technical equipment and the facilitation of the work of the staff.
The building is located in the center of Athens, very close SYGROU FIX metro station